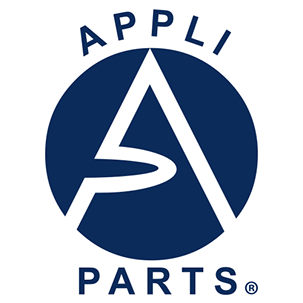 Appli Parts products are designed and manufactured under strict high quality standards to ensure proper operation and consumer satisfaction.
Mision
At Appli Parts, our mission is to provide top-quality parts and accessories to the HVAC/R market. We strive to be the go-to brand for professionals in the industry, offering a wide range of reliable and innovative products that meet their needs. Our mission is to contribute to the success of our customers by delivering exceptional value, service, and support.
Vision
Our vision at Appli Parts is to be a leading manufacturer and supplier of HVAC/R parts globally. We aim to continually innovate and expand our product offerings, ensuring that our customers have access to the latest technology and advancements in the industry. We envision Appli Parts as a trusted partner, known for our commitment to excellence, reliability, and customer satisfaction.
Values
Quality: We are committed to manufacturing and providing high-quality parts that meet or exceed industry standards. Our products undergo rigorous testing to ensure durability, performance, and reliability.
Customer Focus: We prioritize our customers and strive to understand their unique requirements. By listening attentively and responding promptly, we aim to exceed their expectations and build long-lasting relationships.
Innovation: We embrace innovation and continuously seek new ways to improve our products and services. We invest in research and development to stay ahead of industry trends and deliver cutting-edge solutions.
Integrity: We operate with honesty, transparency, and ethical conduct in all aspects of our business. We value trust and aim to foster strong relationships with our customers, suppliers, and employees.
Collaboration: We believe in the power of collaboration. By working closely with our customers and partners, we can develop tailored solutions that address their specific challenges and drive mutual success.
Brand Story
Founded in 2002, Appli Parts has emerged as a leading brand in the HVAC/R industry. Our journey began with a simple goal: to provide high-quality parts and accessories to professionals in the field.
Over the years, we have grown and expanded our product range, earning the trust of countless customers who rely on us for their HVAC/R needs.
At Appli Parts, we understand the importance of reliable and efficient systems in maintaining comfortable environments. We are passionate about our role in the industry and strive to contribute to the success of our customers by delivering top-notch products and exceptional service.
Our team of dedicated professionals is driven by a shared commitment to excellence and continuous improvement. We stay at the forefront of technological advancements, constantly exploring new ideas and solutions to meet the evolving needs of the HVAC/R market.
As a brand, we are proud of our reputation for quality, innovation, and customer focus. Our customers recognize us as a reliable partner, always ready to support them in finding the right parts and accessories for their projects. We take pride in our ability to deliver on our promises and exceed expectations.
Whether you're a technician, contractor, or HVAC/R professional, we invite you to explore our comprehensive range of contactors, capacitors, spare parts, refrigeration components, filters driers, potential relays, power protectors, brackets for mini-split or ductless units, manifolds, and tools. With Appli Parts, you can trust that you're getting top-quality products backed by our commitment to your success.
Join us on this journey as we continue to lead the way in the HVAC/R industry, providing the parts and accessories you need to keep systems running efficiently and reliably. Appli Parts - your trusted partner in HVAC/R excellence.